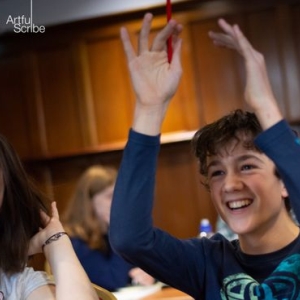 Young Writers - Reworlding and Rewilding
The future, for many of us, is a wild and scary space. We don't know what will happen, what state the world will be in, or what we'll be able to do. No matter what's coming, we need to be ready to meet it.

This Saturday we start by looking at our lives, what's going on now, and what we'd like to be doing in the future, making changes in a community poem to share with other people.

We'll think about how the world might be from non-human points of view - what would the kettle say to the sky, in a postcard, about energy and how humans behave here on planet earth? And what would you say, in a scripted phone call, to friends or family you haven't spoken to in ages? What future plans would you make in a world made fresh from your actions and imaginations? There will be pens. Maybe Sharpies. Different colours to brighten up whatever comes next and leave vibrant marks on today that can make a difference to how experience tomorrow.