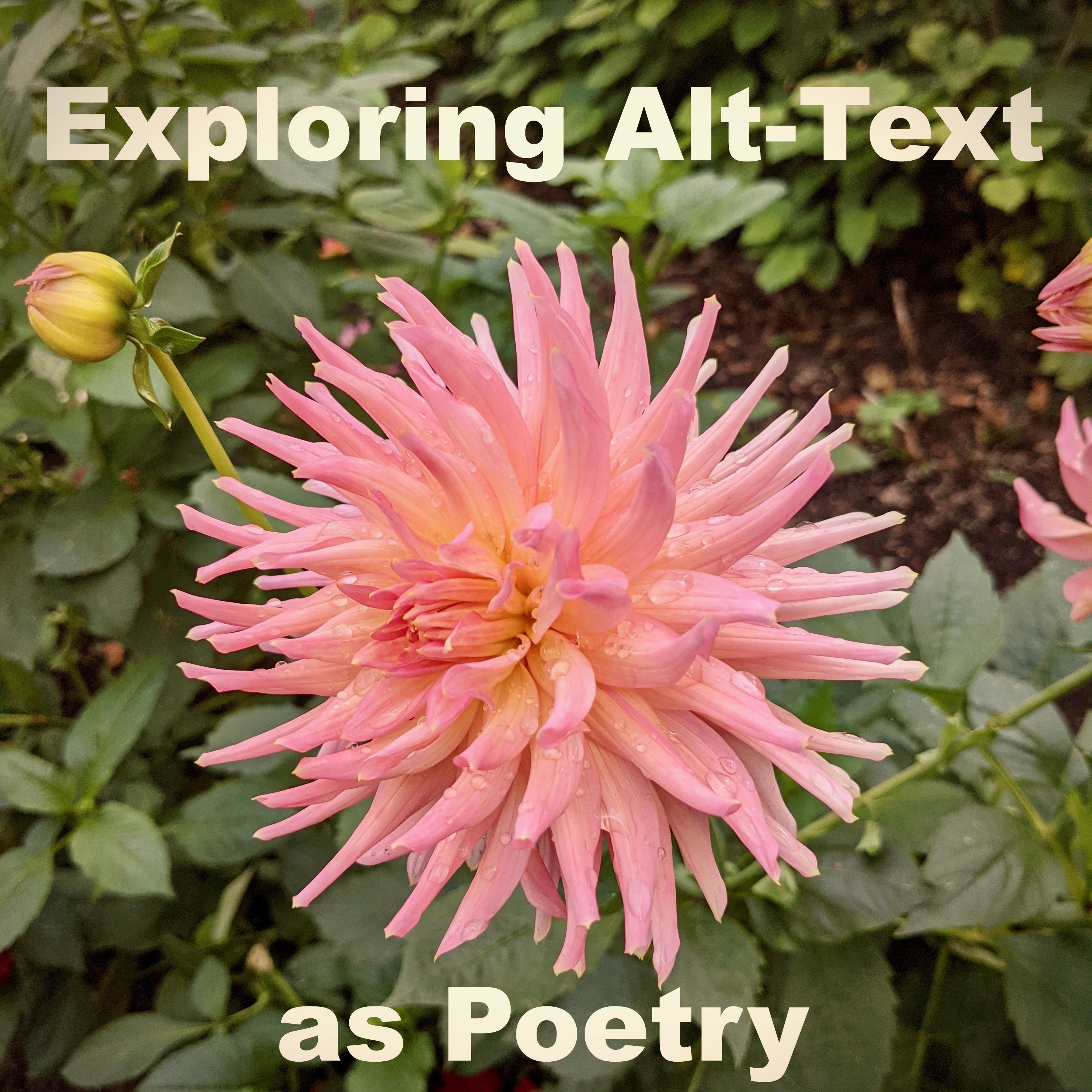 Exploring Alt-Text as Poetry - NEW DATE
Alt-text is what makes digital images accessible to blind and low-vision internet users. In alt-text, visual information is translated into a verbal description, usually stored as an image caption. Alt-text is an important consideration for anyone who puts pictures online-whether on social media, in teaching materials or on websites. It also a site for experimentation and creativity: a place, potentially, for poetry.

In this workshop, join Sarah Hayden to explore the ideas developed by artists Bojana Coklyat and Shannon Finnegan in their ongoing Alt-Text as Poetry project. You will learn about the access functions of alt-text, discuss some ongoing debates, and experiment with writing poetic, accessible alt-text. Moving through a sequence of enjoyable, stimulating exercises, we will produce individual and collaborative descriptions image-descriptions that test and stretch the limits of alt-text as poetry.

Live captioning will be provided for this event. No experience or expertise is required to take part.

Exploring Alt-Text as Poetry is open to anyone interested in thinking openly, creatively and inclusively about digital accessibility.

This event is connected to the Voices in the Gallery project: www.voicesinthegallery.com

The workshop will take place in Zoom, but registration is required to access the exclusive URL and receive the joining instructions in the event reminders.


Alt-Text for this events's accompanying image: A luridly pink dahlia that looks a bit like a sea anemone, against a green background. "Alt-text as Poetry" is printed across the image.