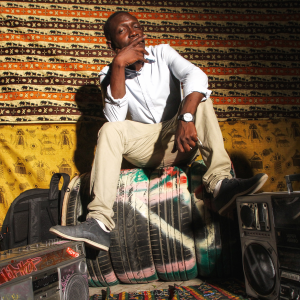 Senegalese Music to Raise Coronavirus Awareness
How have African countries managed the global pandemic of Covid-19? What is the rule that artists have played in raising awareness of it?
In this activity, we zoom in Senegal.

Join us for a conversation between Senegalese rapper Keyti and the University of Southampton-based Lecturer in Global Media Industries Dr Estrella Sendra. Together, they will share an overview of the 23 Coronavirus-themed songs composed, sung and widely disseminated songs by Senegalese musicians in the first wave of the pandemic.

This prompt creative encouraged the President of Senegal to commission a song featuring several musicians, then released by the social media platforms of the Ministry of Health and Social Action.

They will play various clips from some of these songs, illustrating the efficient communication campaign through 'edutaining' messages, combining education and information.